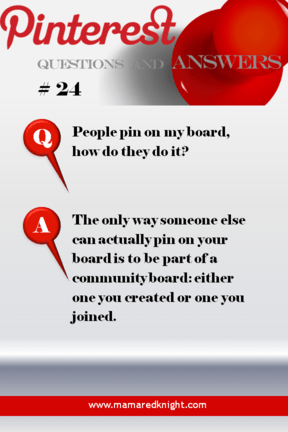 Ah, you've discovered one of the other features of Pinterest: community boards.
Anyone with a Pinterest account can create a community board with one or more contributors (pinners). That could be
you pinning from another account you have (a great way to save yourself some time)
specific people you invite to pin
your best buddy
a great big group of people
folks you're planning an event with
people you're working on a project with
…any other reason you can think of
Once you create the community board, or join another one, you'll see all pins from all the contributors on that board.
Why would you join a community board?
Creating a community board, or joining an existing community board, is a great way to learn more about what others are doing and get your name and information in front of a larger group of people and expand your "reach." The pins from a community board show up in the stream for all members of the community board.
How can you tell if a board is a "community" board?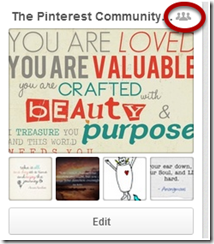 Whether it is a board you\\'ve created or a board you've joined, you'll see a little group of people in the right corner of the board (like the one here).