Welcome to the Get igKnighted Family….sooooooooooo glad you're here!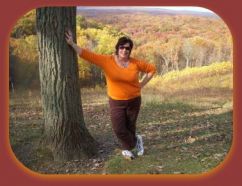 What you'll find here at [tamethebeasties.com] is how to make it more do-able to be a business owner AND make a kick-ass difference in the world.
My sweet spot lies at the intersection of heart, business and technology.
Notice that "HEART" is first. THEN business. THEN technology.
They're in that order because I believe heart is the basis for how we make a difference in the world and putting that heart into your business (then using techie stuff to get it out there) is THE most essential ingredient for creating the kind of world that means something.
Is worth living in, and leaving to.
Yeah, I'm all for systematizing, streamlining, automating and documenting all that boring, "unsexy" backend stuff.
In fact, it took me years to own that one and cook up ways to put that to use for BizOwners like you.
And you'll find all sorts of information on tools and strategy and new media.  
You'll find a lot of stuff on how to make the RIGHT decisions for YOU and often see posts or discussions with the answer "it depends."
And frankly, I don't give a damn about all that stuff.
It is a means to an end.
And that end is getting your message into the world in a way that builds your biz and your bank account. And results in the unique transformation YOU bring to the world.
At the end of the day, that is my BIG WHY.
If we were still using smoke signals or chiseling messages onto stone tablets, that is what I would share.
I don't believe in a one-size-fits all approach
That's kinda like saying everyone must like curry or hamburgers, when in reality there are a gazillion recipes for all manner of tasty tidbits and full out 5 course meals.
Or that everyone can wear that one-size-fits-all shirt at the store. And then it doesn't fit YOU (or least it doesn't seem to fit anyone I know, how about you? Ever had that happen?)
That's what YOUR Biz is about: picking and choosing the RIGHT ingredients for YOUR recipe that serves those who positively LOVE what you serve up. 
You're smart. You're savvy. You deserve the truth and I'll share it in the best way I know how.
By giving you pros and cons. Asking you questions and sharing 30 years of doing this techie-type strategy stuff to get messages into the world.
Are you in the right place?
You are if you want to make the world a better place, through YOUR heart, YOUR business, YOUR gifts.
You are if you're looking for an advocate. A cheerleader. A loving kick in the a$$ when you have forgotten that you're an Amazing. A brave, courageous Amazing.
You are if you're ready to grow that business of YOURS in a way that fits you perfectly. You, and no one else.
Yes, this is a business
Yes, I am in business. Yes, I have bills to pay. AND yes, I'll share what I know as freely as I know how, knowing you'll likely be willing to pay for extra help.
Stuck? Have a question?
The best way to reach me is sending me an email message.
I look forward to learning more about YOU. What Beasties YOU struggle to tame. What YOU want to learn so you can do what YOU most want to do.
may your day be igKnighted with passionately powerful possibilities!