Guest Post: Ellen Finklestein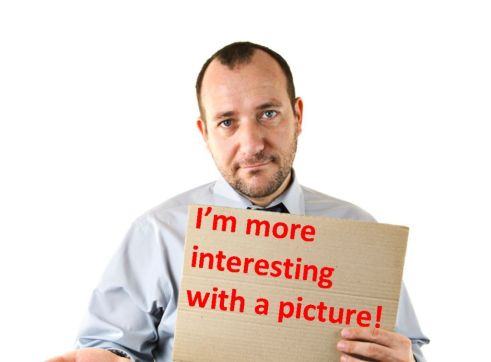 Did you know that people are more likely to read a blog that starts off with an image? That's because our brains are more attracted to pictures than to words.  The thing is, where do you find images and what do you do if you can't find the image you want?
You probably know it isn't legal to copy most images from the Internet, because they are copyrighted. Some images have a Creative Commons license, although you still need to add a caption giving the owner credit for the image. However, there is a place that has a huge collection of perfectly legal images that many people don't think about—and that's Microsoft® PowerPoint®.
PowerPoint (and Word, for that matter) has many thousands of images that you can use in your blog without giving credit.
How to find PowerPoint images
For the most part, I suggest you stick with photos, because a lot of the clip art looks unprofessional and silly. You can easily filter your search to get only photos.
Here are the steps:
In PowerPoint, click Insert, then choose Online Photos or Clip Art. (Different versions use different terms.) In PowerPoint 2003 through 2010, the Clip Art task pane opens on the right.  Yes, you can find photos here, not only clip art!
In PowerPoint 2003 – 2010, From the Results Should Be list, choose Photographs. The other options should not be checked.
You may have to go to the Search In list and check that All Collections or Everywhere is checked. This gives you access the Microsoft's online collection of photos.
In the Search For box, enter one or more search terms and press Enter. The more terms you enter, the fewer results you'll get. You can even search for concepts, such as Happiness.
From the results, click the photo that you want and it appears on the current slide.
To save the photo as an image file, right-click it and choose Save As Picture. You can even insert and select multiple images to create a collage.
When you name the image, don't forget to use keywords for your blog and specific topic – that will help your SEO results. Save it where you keep other images for your blog.
In PowerPoint 2013, a dialog box opens instead of the task pane. To get photos only, add the word "photo" as one of your keywords.
Using PowerPoint's drawing tools to create your own graphics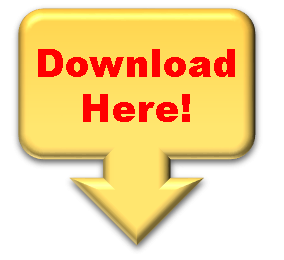 What if you can't find the image you want or you don't want a photo? PowerPoint has excellent drawing tools, but covering them all would take up too much room for this blog post! Nevertheless, you should know that you can create custom Buy Now buttons, diagrams and more in PowerPoint. For example, newer versions of PowerPoint let you combine shapes to create custom shapes that meet your needs, like this combination of a rounded rectangle and a down arrow.
You can use graphics like this on sales pages, in your emails and in your sidebar.
Inserting images into your blog or website
There are a variety of ways to create a website, so I'll assume that you know how to insert an image in your system. I like to right-justify the image so that the text wraps around it. You'll need to figure out the right size for your website's structure — on my blog, I resize my first, attention-getting image to be 300 pixels wide. It's best to resize the image before you insert it because the image will load more quickly. You can use any photo-editing software to resize the image and there are lots of free options for this purpose.
Of course, you sometimes want additional images in your blog post besides that first one. These images are often larger and centered. For example, you might include a screenshot of some software.
Liven up your website and blog with images!
Not only are people more attracted to images than to text, they also find them more persuasive. Whether you're using images for your blog or your sales pages, you'll get better results than with plain text.
Today's guest post is from Ellen Finkelstein, a PowerPoint MVP (a Microsoft award), one of only 10 in the United States. At her website, www.EllenFinkelstein.com, you can check out her PowerPoint Tips Blog, get her free guide, "From Death by PowerPoint to Life by PowerPoint" and sign up for the PowerPoint Tips Newsletter. For Internet Marketing tips, go to ChangetheWorldMarketing.com. There you can read her many blog posts on Internet Marketing, get her free guide, "Master Plan for Creating an Internet Business," and subscribe to the Change the World Marketing newsletter.