No matter what business you're in, or what size it is, meetings are a part of doing business, right? Maybe they're the "get to know you" type meetings so common for coaches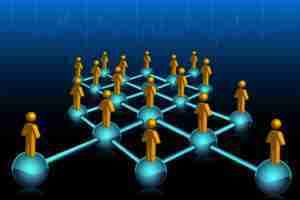 (those complimentary calls that bring you business) or they're meetings with clients.
Or maybe they're meetings with a potential partner to grow your business.
What a waste of time and energy!
No matter how you slice 'n dice it, finding a time for a meeting can waste a lot of your precious time. Heaven help you if there are more than 2 people in the meeting. Egads! It can become impossible to find a meeting time that fits the schedules. Oh, then add in different time zones since we're such a global business community these days.
Back and forth you go in email after email, looking for a time that fits everybody. Before you know if, you've forgotten what you were going to meet about.
That's where an online or shared calendar can bring some sanity back to your world and get you back in the game of building your business and focusing on those things only you can do.
There are a bunch of them out there, with pros and cons for each one. Which one is best for you? It depends! (I know, uggggg, do I always have to answer like that?!)
Ask questions FIRST to make sure what you sign up for meets your needs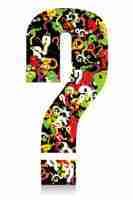 Asking some questions before you settle on a way to eliminate that back and forth means asking some questions, like:
What is my budget?

How many people do I need to connect with?
How much is my time worth?
Am I part of a group (whether a company or loosely developed partners)?
How often do I need to share my calendar?
How many calendars do I keep? (For example, you may need to keep track of family things, client meetings, partnership meetings, discussions with your assistant, travel things, personal things…you ARE adding taking care of yourself to your calendar, right?)
What do I already have available that I can use?
Does what I have available suit my needs?
What level of technology am I comfortable with (or willing to learn)?
Do I want to share my calendar on my web pages?
Do I need to access my calendar when I'm on the go?
If I want to share my calendar, do I want to show everything?
Do I want people to be able to scan my calendar for open slots?
What do the people I regularly need to schedule meetings with use?
Before you make a final decision, take some time to answer these questions, THEN choose what is best for you NOW (things could change down the road, so it's a good idea to answer the questions again once or twice a year).
A couple of my favorites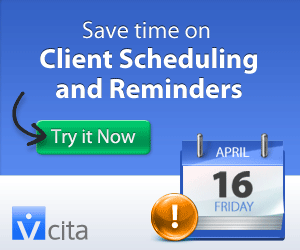 vCita
My first shared calendar was Google Calendar (see below) which I started using when I hired a virtual assistant (VA). We both had google accounts and it was great. Loved it. Used it a lot. She could add things to my calendar, set up appointments, see what I had on my schedule (oh, and remind me of things like scheduling time to write blog posts and create products!).
I actually still use Google Calendar for keeping track of everything.
The thing is, it didn't work so well for someone who wanted to see what was open (unless I wanted either a totally public calendar or to manually add someone to my Google Calendar).
I found and set up a tungle.me calendar OK (most folks who tried to use it weren't thrilled)…until they decided to close down shop.
A very wise company, vCita, sent me an email telling me about their tool and all the features. They even gave me a free Pro level version for 3 months.
Smart marketing. They hooked me and I LOVE vCita. And so do those who want to set up a meeting with me (or at least compare my calendar to theirs). It is ever so much easier than tungle.me (sorry folks) and it has a lot more features. Plus it has a no-cost version and a PRO version. Unlike some of the free scheduling tools I've researched (and believe me, I've looked into a TON of them, this one has plenty of features in the no-cost version! Seriously.
Some of my fav features
include connect options on some or all of the pages on my website (look in the lower right corner) and as a separate contact page
great customer service (this is a BIGGIE with me
add scheduling and contact options on Facebook pages (check it out and do give me a Like while you're there and say "hi")
create a variety of different meeting types and keep things organized and give them different times based on what I'm doing
customize the colors to match your site (PRO version)
collect money  at the same rate as Paypal (about 3%) (PRO)
connects to Google Calendar so anything scheduled using vCita is automatically added to my default ("assumed") calendar (PRO)

…more features we'll talk about on an episode of

Techie Tuesdays

™ (sign up to get a notice when the next one is scheduled!)
Google Calendar
As mentioned in my description of vCita, my first shared calendar was created using Google Calendar.
It fit my budget (free!) and let me create different calendars to share, or not, with my virtual assistant (VA).
And if you have (or create) a free Google account, you've got automatic access to it!).
At first I didn't care for it much. I was using a tool called Chaos Intellect as an alternative to Outlook (which I dislike intensely). I was used to many of those features and it took me a while to get used to Google Calendar. Since I needed something to hook in with my Google account and something I could share more easily, I grudgingly moved to Google Calendar.
Now it's all I use.
Some of my fav features
Your next do-able actions
Answer the questions about what YOU need

Pick a solution that works for YOU
Share your comments below with what works for you
Share this post with others you know who need to streamline their work so they can do what they love
Schedule a time on my calendar to see how streamlining YOUR life can give your back precious minutes, hours, heck even weeks.