Your mindset matters more than anything else.
A.N.Y.T.H.I.N.G else.
Seriously.
So here's a Mindset Shifting Recipe to try …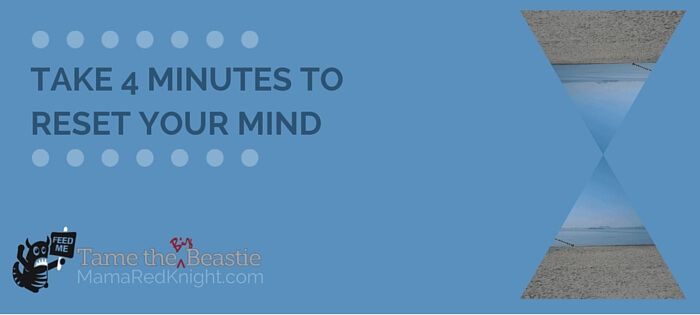 How to shift your mindset in 4 minutes or less
Grab a piece of paper…a scrap will do
Write down where you are RIGHT NOW using a scale of 1-10
1 = Really, could this day get any worse? Oh wait, it just did!
10 = Wow, if I got any more positive I think I'd be floating on air
Take a deep breath, then another, and another
If you have a headset available, it helps you focus for the next few minutes (although it isn't a requirement)
If this is the first time you've visited pop your name in the box to reveal the 4 minute video that has helped so many shift, become calmer, more at peace (if even a teensy bit!)
When you're done listening, use the 1-10 scale to note where you are now.
95% of the people who listen (including me!) have a higher number. and that's a stellar way to start the day, or finish it for that matter! (In fact, one of my clients starts each day listening to this to get his energy going.)
And don't forget to share your favorite bit in the comments below! In fact, would love for you to share your before/after numbers if you're up for it!
Many hugs & blessings