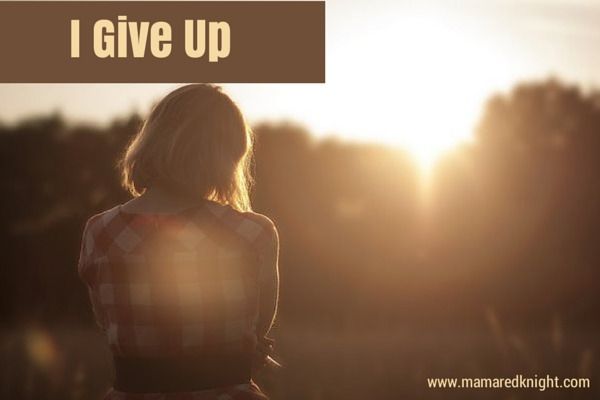 Why do "words" matter…after all they're "just" words, right?
Ah, would that it were so. Yet we all know the power of words, don't we?
Think back to those childhood taunts so uniquely guaranteed to drive us to a therapist's office when we're adults! The sad part is that it didn't only come from other kids…it came from parents. Teachers. Ministers. Rabbis. The guy at the filling station.
Everywhere we turned we embedded these low energy words in our being and took them to heart.
You're too fat.
You've got chicken legs.
Your breath stinks.
Your mama looks like a whale (that's a real live one from my son's life and he almost got kicked out of school for wanting to get in a fight over it.)
You're too much this
…You're not enough that.
Or there are the words of an angry spouse, upset child. Jealous boss. Overworked co-worker.
They're all words and which ones cut us to the core and send us running for a big honkin' tub of ice cream depends on what buttons are waiting to be pushed. And what hurts are ready to be healed. If you choose to care for yourself enough to do the work. Tolerate the pain and take the next step.
The pain goes deeeeeeeeeeep
One of the ones that has hounded me till very recently: I GIVE UP.
Whenever I thought it I could feel the judgments and taunts burbling to the top, waiting to tear me to shreds. Now mind you, I couldn't tell you exactly who said these things. And somewhere, somehow, in some lifetime (if not this one) they got embedded wayyyyyyyyyy deep.
You wooose.
You weak-kneed wimp.
You good for nothing lazy ass.
Good people don't give up. They don't quit.
Quitter.
If you were really strong, you wouldn't quit. You'd stick with it.
And on. And on. And on.
And all the words and pain came back to one overriding message: You're not enough. If you were, you would keep on pushing, even if it hurts.
No matter how I say it. Hear it. Feel it. Push it away.
It definitely doesn't UPLIFT.
It feels like failure. Like letting someone down. Like I've screwed up…again.
And this is one I hear over and over again with My BizGuests. It doesn't matter that we're working on a "BizBeastie" something or another because the MindsetBeastie knows no limits.
No barriers.
He'll sneak in wherever and however he can!
So what do you do about this?
Oh so glad you asked darlin. So glad.
You make a new choice. (yes I realize that sounds easy and like I'm feeding you some sort of WooWoo Pablum. I'm not. And you are. At choice!)
I was watching Iyanla Vanzant's interview with Oprah the other day…and this one popped up in their conversation
SURRENDER looks like this, she says, throwing her arms into the air, ever so joyously. It's freedom. It's joy.
I GIVE UP looks like this, she says, slumping her shoulders, looking down at the floor.
Stunned.
Shocked.
Reeling.
From the change of such a simple phrase.
My energy went from a 3-4 to an 8-9 immediately. Such freedom. Such joy.
Now to practice using this new word rather than the old nasties…out with the trash they go.
Next Do-Able Steps to Tame the MindsetBeastie
Grab your own list of the The Top 10 Words Stealing Your Success (it's delivered right to your inbox)
Pick a word you want to work with (heck, use

I GIVE UP

if you want to)
Say the word out loud
Using the Low-Ass Energy Scale, where "1" is Scoop me up with a spoon, I'm done and "10" is "Low-Ass Energy, What's That, I'm Flying Baby", what number comes up when you say your word outloud? How do you feel?
If you're anything less than 8, find a replacement word
Say the replacement word out loud
Better? Get a higher number?
Excellent!
Use the replacement word for 7 days every time you catch yourself using the drag-you-into-the-pits-of-hell word
So get a copy of The Top 10 Words Stealing Your Success delivered right to your inbox…these are the dragging most of us into the gutter, instead of sending us shouting for joy. Some may really make you sit and say, yup, that one puts me at a "1" on the Low-Ass Energy Scale. Or, nope, that one doesn't get me.
So what number did you get when you checked "I GIVE UP?' Tell me about it in the comments section. I'm all ears!
Big hugs, much love to you! MamaRed
P.S. A new Tame the MindsetBeastie course is coming first quarter 2015 and includes a printable ebook, printable 31 Day Journal and 31 days of encouragement to stick with it, delivered right to your inbox. When you grab your list of  The Top 10 Words Stealing Your Success you'll be the first to hear about the launch.
P.S.S. What other word drain you to the nubbins! Pop in the comments section please!