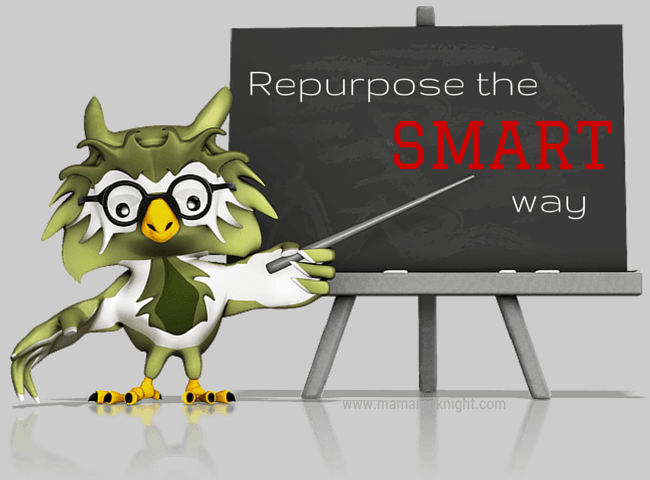 Hey there coaches…
You've got a process right? Whether it's written down in fancy form or hanging out in that beautiful brain of yours, you have a WAY you do what you do to get results for your clients.
AND If you've been online for a while, you've probably seen the term "repurposing" and heard endless commands to repurpose your content and create information products from them.
And you've probably already figured out that "content" is the never ending beast roaring for more content, 24/7, eh?
And you've probably already found yourself slaving away over a hot computer, dreaming of the day you can get back to what you really love doing: coaching people to transform their lives and our world.
Right?
And what if I told you that the process you use could be a product empire (almost) lickety split if you do it right?
Why keep reinventing the wheel when you can work smarter instead of harder?
As you've built your business, you may have heard something like…
Use that wisdom to flood the social media airwaves with your goodies

Create a website with a gazillion downloadables

Gather up some blog posts and create an ebook out of them

Write up your favorite tips and tricks for making change and turn them into a Kindle
Turn your process into a buttload of different products and you'll never have to write another word
Record everything and turn it into different information
Create videos…they're all the rage after all
Sound at all familiar? (If not yet, I'm betting you'll hear about it soon!)
The thing that gets my goat about all this is the use of words like
just
simple
easy
done in 48 hours
…and a bunch of other things that imply you're a dufus brain if you can't do this.
Why does that bother me so much?
Because there is no strategy to it.
No plan.
No thinking about what you're doing so you really CAN work smarter instead of harder.
No HOW to do it when there are a ton of different software tools you need to get this done, right.
Just a command to "do it" and you'll be rich and famous in the blink of an eye!
And I call bullshit!
There's a SMARTER, way.
And what is that SMARTER way?
Ah, so glad you asked! Thanks…
Start with the strategy and plan FIRST.
Before you post a word on a social media site or write a blog post or put together your free gift or create a product or do anything else, develop your strategy and create a plan!
It's the only way you're gonna get back into the coaching you love so much.
In the meantime, remember you're not alone. We can do this. Together. And do share your challenges with taming the ContentBeastie™ in the comments below!

P.S. If you've already got a bunch of content, no worries, you can still use this approach!
[contentblock id=11 img=optin.png]